Public Sector Access Systems
We supply access systems which are specifically designed for high security or sensitive controlled areas. They are used to control access to specific areas, such as computer and strong rooms, within sector buildings that have a high footfall of people.
The access systems allow management to solve time verification problems or restrict access using tiered card levels or coded functions.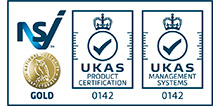 I doubt that anyone could be more courteous and professional in such a way as the Crimestop engineer - and his follow up phone call was right on schedule! A credit to your company.