Keyholder Contact Update Form
This form allows you to send the instruction to update your keyholder information online. (Subject to checks)
Keyholders should be within 20 minutes travelling time of the premises.
Keyholders will be contacted in sequential order, ie. Contact 1 first, Contact 2 second etc.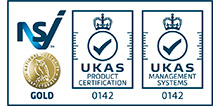 NSI Certificate | BAFE Certificate

Worked efficiently and arrived promptly. Carried out work which avoided a second visit which would have been very difficult from my point of view.