Keyholder Contact Update Form
This form allows you to send the instruction to update your keyholder information online. (Subject to checks)
Keyholders should be within 20 minutes travelling time of the premises.
Keyholders will be contacted in sequential order, ie. Contact 1 first, Contact 2 second etc.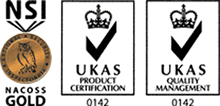 Attention to detail shown from start to finish. Arrived on time, huge respect for carpets & decor (which was much appreciated), polite and obviously very experienced.