Intruder Alarms Maintained
A faulty or dis-functioning intruder alarm can prove costly, more costly than you can ever anticipate in some cases. We maintain and service Intruder Alarms from the following manufacturers to ensure peace of mind.
Menvier
Scantronic
Castle
RedcareGSM
Dualcom
Texecom
Galaxy
Pyronix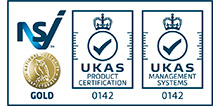 NSI Certificate | BAFE Certificate

The office staff were really helpful and friendly. The engineers were helpful, friendly. The engineers checked that I knew what was happening and were very tidy all the way through the installation. I was very impressed.