Intruder Alarms Maintained
A faulty or dis-functioning intruder alarm can prove costly, more costly than you can ever anticipate in some cases. We maintain and service Intruder Alarms from the following manufacturers to ensure peace of mind.
Menvier
Scantronic
Castle
RedcareGSM
Dualcom
Texecom
Galaxy
Pyronix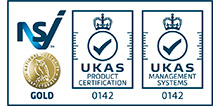 All the staff were extremely helpful and efficient. The staff went out off their way to help me to get the alarm installed within my tight timescale.