Its not enough to have a security system fitted; for it to be effective, the system needs to be professionally maintained.
If you have or require maintenance on an existing intruder alarm, fire alarm, emergency lighting, access control or CCTV system, Crimestop Security & Fire offers competitive prices for maintenance of systems to all recognised British and European standards.
In all cases a one off free survey would be required in order to evaluate the system attributes and a specification prepared to support the ongoing efficiency of your system.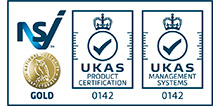 NSI Certificate | BAFE Certificate

I doubt that anyone could be more courteous and professional in such a way as the Crimestop engineer - and his follow up phone call was right on schedule! A credit to your company.