Door Entry and Access Control Systems Maintained
If your access control system is not working effectively, you may as well throw your doors open and let them all come in. We maintain and service Door Entry and Access Control Systems from the following manufacturers.
Paxton
Bell
Intercom
Cotag
Siemans/Bewator
Urmet
CDV
ACT
Videx
Storm
PAC
AIphone
Salto
BPT
Fermax
BSB Progeny
HID
TDSI
Honeywell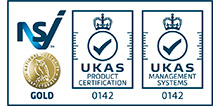 I doubt that anyone could be more courteous and professional in such a way as the Crimestop engineer - and his follow up phone call was right on schedule! A credit to your company.