Home Security: Introduction
It's unfortunate that the world we live in today is becoming a more vulnerable place, but if there's one place where we need and should feel safe, it's home. It is a place where both your family and possessions should feel safe. Burglaries are on the increase and therefore extra measures, over and above locking our doors, need to be taken. A burglary may leave us feeling helpless but at least if extra measures are taken, it makes a tougher challenge for the opportunist thief.
Try and look at your home from a burglar's perspective. Where are the potential points of entry? Look at these points and assess ways in which they can be strengthened. As part of a routine when leaving the home ensure that all doors and windows are locked, including garage doors and external gates. Ensure that anything that can assist a burglar in obtaining entry such as an overhanging tree branch or ladder left outside is removed reducing risk to a minimum. Ensure that your property is well lit and if you've just had that new entertainment system delivered, don't leave discarded packaging on display for all to see.
Burglars want to be in and out of your property as quickly as possible and putting obstacles in their way is the best form of defence. By installing a Crimestop home security system will improve protection of your home and offer peace of mind.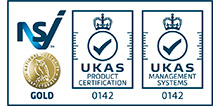 A prompt and efficient service from my first calling in the Kenilworth shop through to installation of my system.